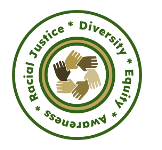 Diversity, Equity, Awareness and Racial Justice
The Diversity, Equity, Awareness, and Racial Justice Advisory to the School Committee is a group of stakeholders within the Nashoba Regional School District working to create a community where everyone can thrive. Our members include parents, students, teachers, district leaders, and community members.
We welcome and encourage you to join us in our work. Please reach out to dearj@nrsd.net if you are interested in learning more about our work, participating on a one-time or regular basis, or if you have any questions or suggestions. We look forward to hearing from you!
Mission:
To continually support and educate the Nashoba Regional School Committee and the Nashoba Regional School District in its work to ensure that Diversity, Equity, Inclusion, and Belonging are embedded and practiced within our district for all stakeholders.
Vision:
We envision a district where students of all races, ethnicities, sexual orientations, gender identities, religious affiliations, neurotypes, physical abilities, nationalities, incomes, languages, and bodies belong and are able to realize their unique potential as active contributors to their community.
Use the link below to join a Diversity, Equity, Acceptance and Racial Justice Advisory Meeting.
Join Zoom Meeting
Zoom Link
Meeting ID: 871 4083 3497
2023-2024 Advisory Agendas, Meeting Materials & Minutes
2023-2024 Working Groups Agendas, Meeting Materials & Minutes
| Agendas | Working Group | Minutes |
| --- | --- | --- |
| | DEIB Statement Working Group | |
| | Webpage Working Group | |
| | Webpage Working Group | |
| | Equity Audit Working Group | |
| | Equitable Decision Making Tool Working Group | |
| | Organizational Working Group | |
| | Organizational Working Group | |
| | Organizational Working Group | |